Implementation & Integration
Introducing DATAstream
Streamline pharma commercialization with a best-in-class data integration and analytics factory
DATAstream™ integrates cloud applications, data and processes across platforms and business areas to support the commercialization of pharmaceutical products. Designed to scale with your business, DATAstream is a customizable hub that is fully outsourced and built to integrate cloud applications and data in a single management platform.
Pre-align and aggregate all data to enable integrated analytics and a true 360 degree view of your business.
Select best-in-breed platforms across your commercial application landscape with the flexibility of easily adding solutions or sources when needed
Control all data flows to ensure consistent data quality and vintage.
Add or remove application integrations and data feeds as business needs evolve.
The center of your commercial data ecosystem
Single point of consumption and publication for all client specific data
Pre-built Commercial IT Data Model with inbound and outbound connectors
Rapid deployment with flexibility to add new sources
Data Quality ensured through pre-configured, customizable processing layers to facilitate record level or file level rejection and stewardship
Analytic Data Mart, or semantic data layer is pre-built with industry standard views and aggregations that support both direct client access and feeds to whatever analytics toolset our clients select.
Fully Outsourced or Built on your platform of choice
DATAstream is hosted on your cloud service account so all infrastructure costs are direct billed.
Slipstream offers Operational Managed Services that include cloud engineering, DATAstream and analytics support services
Integrate data and processes across platforms and business area
DATAstream functions as the center of your commercial data ecosystem, consuming data from the "source of truth" and publishing data in standard layouts to all consuming systems.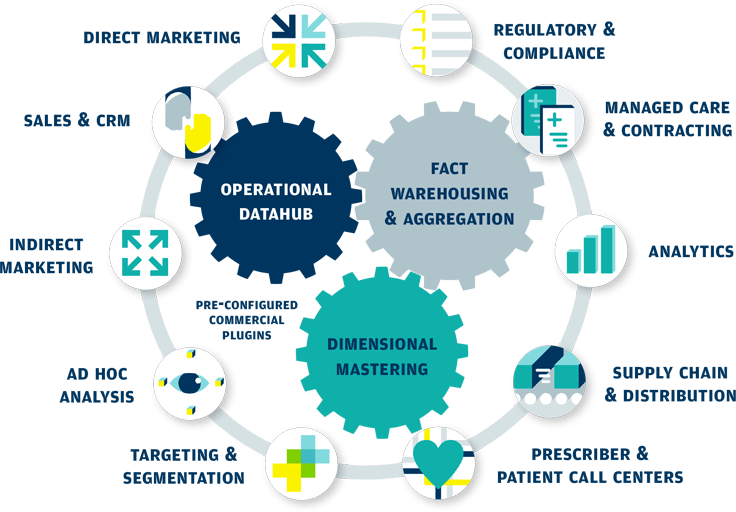 Pre-Configured Commercial Plugins
DATAstream natively supports processes like creating and managing account-to-territory alignment, specialty and class of trade exclusion and compensation allocation management.
DATAstream: Fully automated processing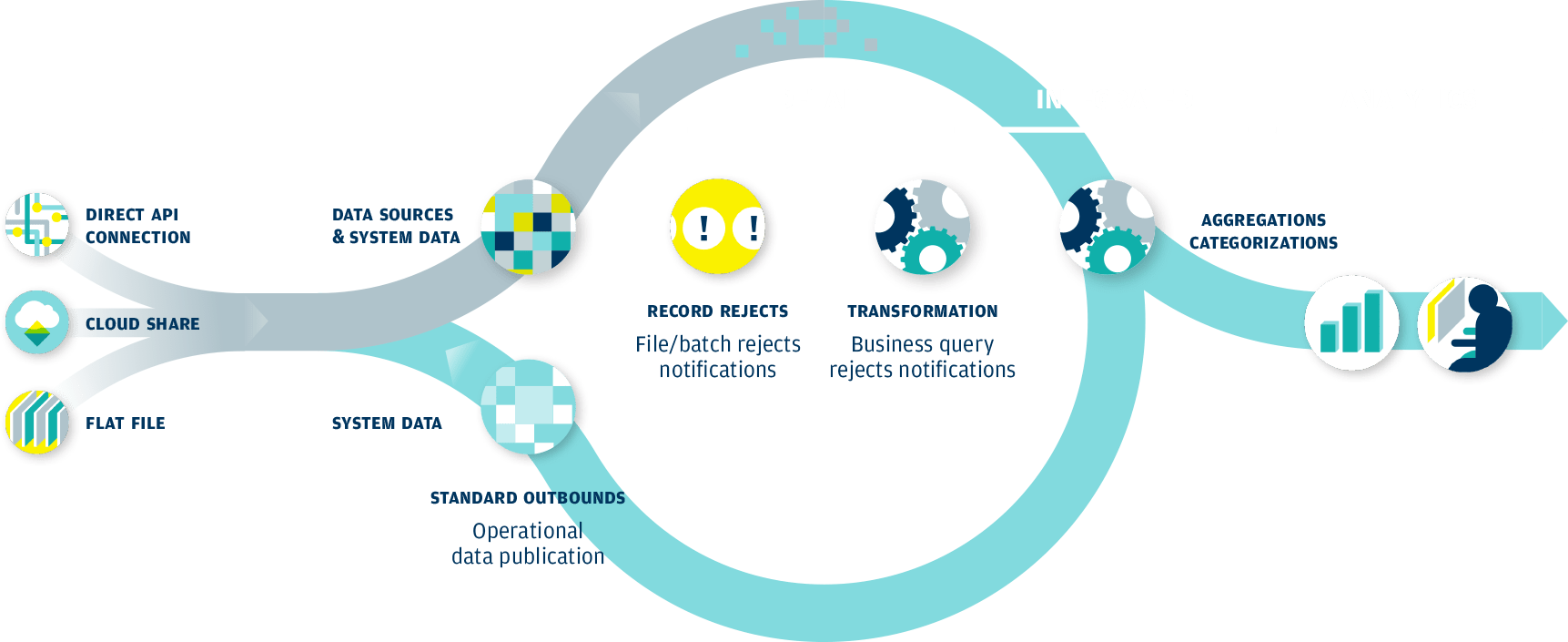 Dimensional Management
Masters all dimensions without the need for an external MDM platform
Assigns client specific unique key
Supports manual data stewardship for "static" dimensional data (product is a good example)
Manages overall crosswalk from all dimensional sources
Sends dimensional data to external applications for de-duplication (merge) and calculation (OV); Can send by dimension or select specific sources/records to send; Can initially internally "master" dimensions and then send to MDM when business needs warrant
Creates and maintains a longitudinal view (history) of dimensional attributes by source
Fact Warehousing & Aggregation
Metadata driven "No ETL" framework enables rapid consumption of new data sources.
Full file-level history/traceability of data is maintained.
Ability to connect with multiple data transfer protocols (SFTP, S3, Datalake)
All facts are serialized with a unique ID
Leverages the MS AZURE Synapse platform that can scale as needed
Automated business and data quality checks at multiple layers
Prebuilt Analytics
OOTB replication for Veeva CRM & Google Analytics
Standard semantic layer views for all Commercial Datasets available OOTB
Pre-built PowerBI dashboards for standard Commercial & Digital KPI's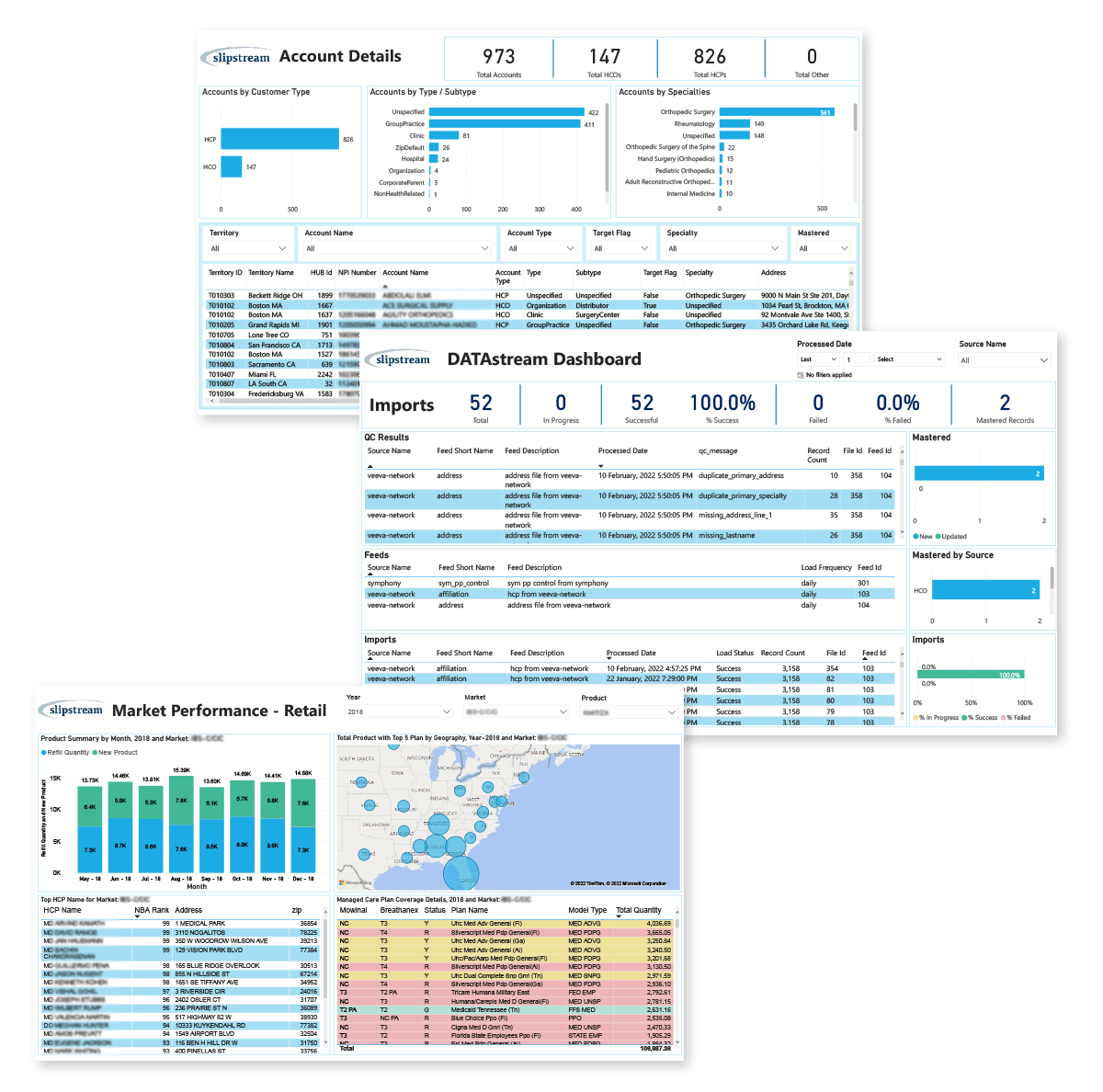 Operational Foundation
Functions as the center of the commercial data ecosystem
Integrates data from the "source of truth" and publishes standard layouts to all systems
Audit all inbound and outbound data feeds for full operational traceability
Pre-configured with Commercial specific data processing rules and standards
Uses client-specific keys while managing foreign keys allowing source data to change without impacting downstream systems